FUNCTIONAL CYCLING CLOTHING
CYCLING FASHION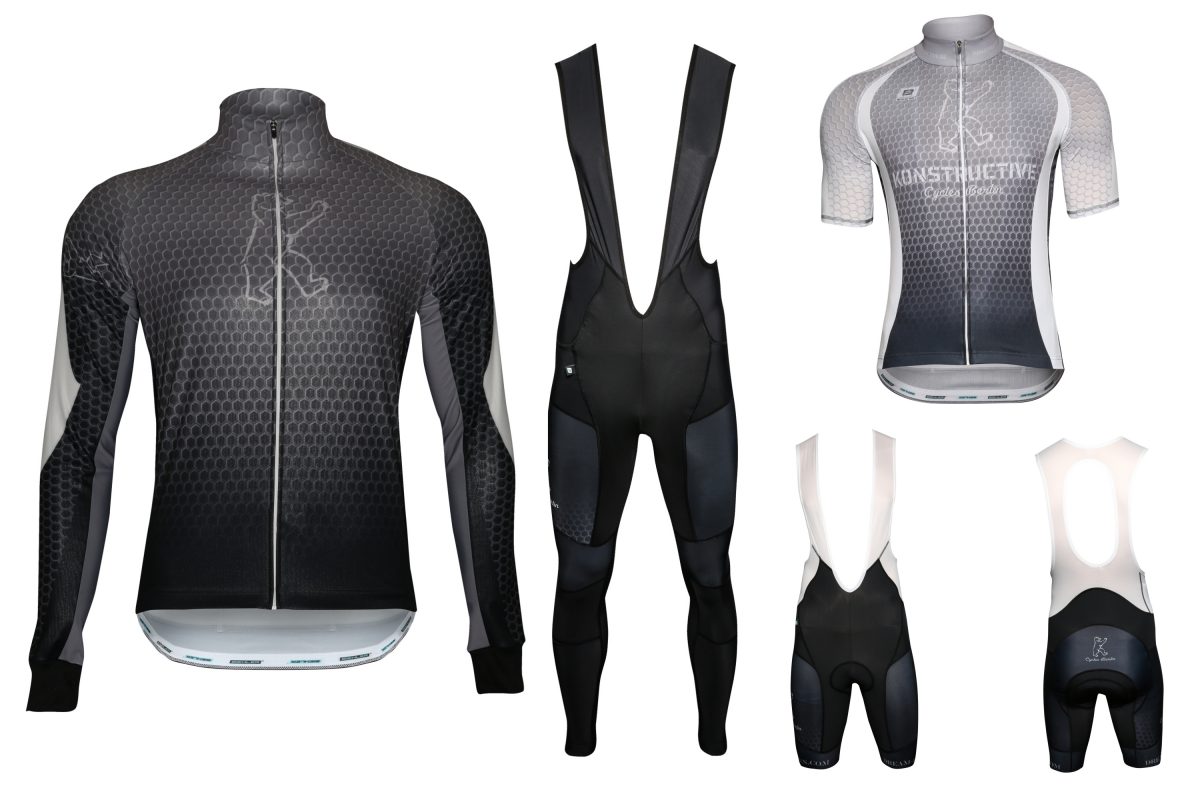 ADVANCED MATERIALS FOR THE BEST CLIMATE
Our functional clothing is made of high-quality materials in Europe. Thanks to its capillary effect, the high-tech microfiber can effectively keep moisture away from the skin. This keeps the skin noticeably dry; perfect for sports cycling. During warm summer days this has a cooling effect. In winter when the temperatures are low, it helps to keep the cyclist warm.
The cycling clothing is available in several design variants.
Our classic raglan design provides a sporty and performance-oriented fit. Both long and short-sleeved jerseys are available for warm and cool weather conditions. The material is pleasantly soft and stretchy, which ensures freedom of movement and a very comfortable fit.
Our cycling pants are available in long or short versions. They have an 8-panel cut for optimal a performance enhancing but still comfortable fit. Both versions have shoulder straps. The seat pads are made from anti-bacterial microfiber materials and designed for high loads for endurance rides.
Dream-Bikes for Dream-Rides
Custom Bikes offer more fun than standard bikes. Take our word for it. We have been riding them for 30 years.