HANDMADE BICYCLES WHEELS

WHEELWORKS
Better Biking with High-Performance Wheelsets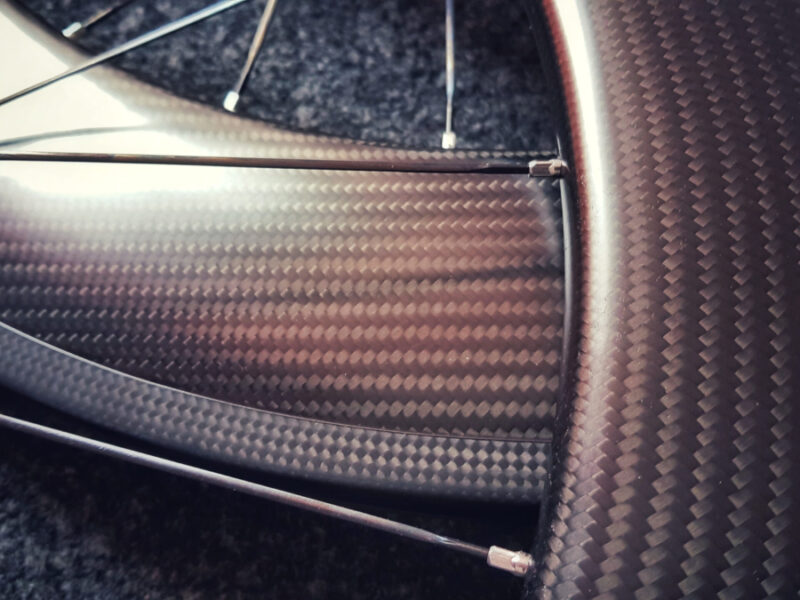 Lighter
BETTER RIDE QUALITY

WHEELS OFFER THE GREATEST TUNING POTENTIAL
Ride faster with less effort and have more fun on any bike. This is possible with custom-made WHEELWORKS wheels. Every component will be selected to suit the bike's area of use as well as the rider's weight.
This process ensures for example a comfortable ride with better damping properties of the rims when riding off-road or optimized aerodynamics by choosing special profiling of the rims for triathlon or time trials with racing bikes.
When it comes to bike tuning, wheels are the most important component to achieve a noticeable increase in performance. The weight, especially the rim weight, is decisive. The design of a high-performance wheelset therefore always starts with the selection of the best rims for the tuning task. Wheelsets with light rims accelerate faster than heavy counterparts. For this reason, wheels offer the greatest tuning potential on a bike. Depending on the application, also all components of the wheelset are selected individually, with the greatest attention towards weight and durability.
All tuning options combined will contribute to significantly better riding characteristics compared to ordinary stock wheels that most bicycles are equipped with. The differences to mass-produced wheels can be felt when riding.
Configure your Dream Bike Wheels
Dream-Bikes for Dream-Rides
Custom Bikes offer more fun than standard bikes. Take our word for it. We have been riding them for 30 years.